Fantastic Self-Drive Day Trips Around Las Vegas
Everyone loves Las Vegas. Almost everyone, at least. We love the lights, the life, variety and a lot of other things. Tell a person that you are taking them to Vegas, and watch them jump for joy.
What if you want variety or spice to your Vegas trip? You can decide to spend a day exploring intriguing places around and close to Vegas.
Also Read: 5 Things You Didn't Know You Could Do In Las Vegas
Tour Hoover Dam
Hoover Dam is forty minutes from Vegas, and there is a great chance that you passed it while entering Vegas. The Dam tour allows you to have access to the power plant, as well as other aspects of this mighty structure.
Also Read: 5 Attractions You Must See In Las Vegas
Go Boating On Lake Mead
Lake Mead is also forty minutes from Vegas and is found at the east of the city. Want to relax on a boat? Head down to Hemenway Harbor sited close to Boulder City and rent one. You can also enjoy water skis or kneeboards if you want.
Also Read: 10 Las Vegas Travel Tips Everyone Should Know
Wild West At Bonnie Springs Ranch
The Bonnie Springs Ranch is also forty minutes drive from Vegas and can be accessed from Wednesday to Sunday. Want to get that Western Old Town feel? This place gives you its best version of the live performance, a small zoo, and everything associated with the Old West.
Also Read: 25 Free Attractions In Las Vegas
Red Rock Canyon National Conservation Area
The Red Rock Canyon is fifty minutes drive away and is a great place to hike. If you go during the hot season, you can drive through taking in the natural scenery. The view is appealing to the eyes.
Also Read: 5 Things To Do In Las Vegas, If You Don't Want To Party
Relive The Past In Shoshone Village, CA
The Shoshone Village is more than one hour drive from Vegas. It is a tiny hamlet that reminds visitors of a tiny village used in a mystical movie. It comes with cave homes that were made from the surrounding rock. The village comes with a museum that speaks of its history, especially the rush for gold.
View The Great Mormon Heritage At St. George, Utah
This is close to two hours drive from Vegas, and it gives visitors great view of the Mormon culture, their heritage and what they are known for. The sights are gorgeous.
Also Read: Tourist Mistakes To Avoid Making In Las Vegas
The Intriguing Trails Of Valley Of Fire State Park
If you are one that loves to explore, enjoying the trails of Valley of Fire State Park will make you fall in love. It's one hour drive from Vegas, and it is really worth it. It's a nice place to take pictures.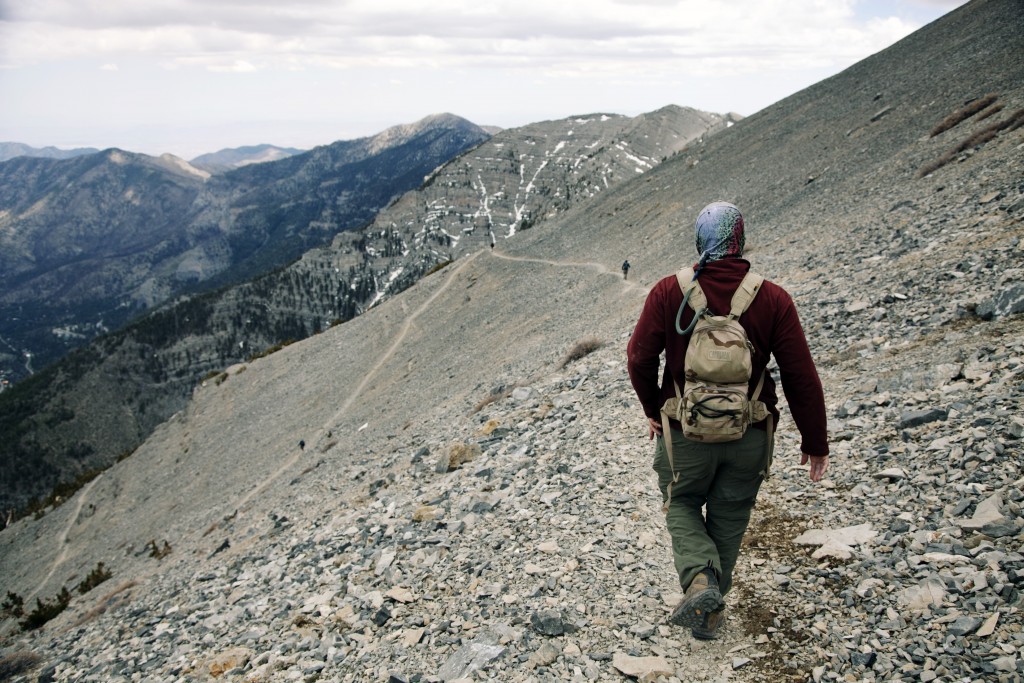 Hike The Charleston Peak Area
When you came to Las Vegas, you never thought that you would view snow-capped mountains. You are in luck, as driving four city minutes to Charleston Peak area will give you such intriguing views.
Get The Gold At Nelson Ghost Town & Techatticup Mine
This ghost town, though it still has scores of people living there, has the best of old machinery and buildings that dot the ghost town. You can check their site for guided tours to intriguing sites.
If you are looking to visit Las Vegas be sure to check out Las Vegas Vacation Package Deals
Similar Posts by The Author: